Cale Pendant collection
Cale Pendant collection
Geometric minimalist Cale Pendant collection
The Calé (e) collection can be used for geometric play, where imbalances form simple linear and delicate objects. This stunning Cale Pendant collection with Brass + Black finish is a beautiful piece in our Cale Pendant V collection. With its refined aesthetics and stunning details, it is sure to add the perfect touch to your decor.
Cale Suspension collection created by multiple processes
We offer two materials iron and brass colors are black + electroplated copper and black + polished brass. In addition, the Cale Suspension collection is equipped with an integrated LED light source for uniform and bright radiation. After layer-by-layer grinding, polishing and electroplating, a smooth and shiny surface is finally formed, showing the exquisite beauty of modern craftsmanship.
Cale Chandelier collection that highlights the temperament
You can freely choose the layout of the scene, highlight the simplicity and enhance the atmosphere and complement the surrounding decoration. The linear design allows the lamps to be well integrated into the space decoration, saving more space. Cale Chandelier collection is suitable for living room and study as well as bedroom and entrance space. Its refined minimalism is also mesmerizing, whether used alone or in combination with multiple lamps.
Please note: Your payment does not include customs duties, local taxes or any other import costs.
If you have any questions about our products, please contact us and we will get back to you within 24 hours.
Cale Pendant collection Size
Size: Dia 8cm x H 18cm/∅ 3.2″ x H 7.1″
Size: Dia 23cm x H 27cm/∅ 9″ x H 11″
Size: Dia 16cm x H 31cm/∅ 6.3″ x H 12.2″
Size: Dia 13cm x H 40cm/∅ 5.1″ x H 15.7″
Combination-rectangular: L 80cm
Combination-round: Dia 40cm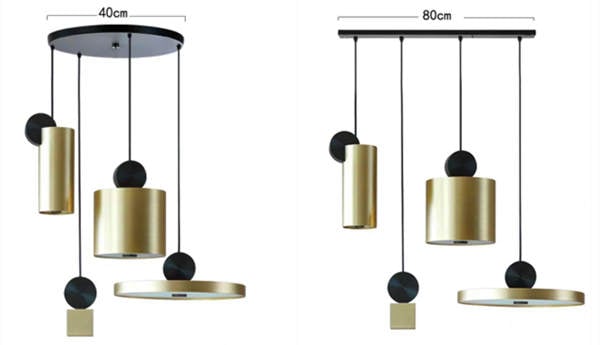 Cale Pendant collection Details
Material: Metal/Brass/Acrylic/Aluminum
Light source: LED chip
Power: 12W (Warm white and Cold white optional)
Weight: 3kg / 6.6lbs
Finishes: Polished brass,Electroplated copper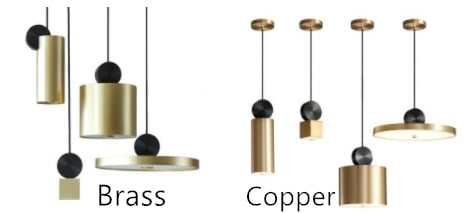 Process: paint/Electroplated/Polished
Control method: push button switch (not dimmable)
We provide 150cm/59" wires . Can be extended upon request
Data sheet
Size
Combination rectangular
Combination round
Dia 8cm x H 18cm
Dia 16cm x H 31cm
Dia 23cm x H 27cm
Dia 40cm x H 13cm
Color
Electroplated copper
Polished brass
light source
Cold white
Warm white
Reviews
No customer reviews for the moment.
You're reviewing "Cale Pendant collection"