Siri Voice Control 7W RGB Smart Light Bulb
Siri Voice Control RGB Smart Light Bulb
There are too many selling points, a brief summary: high brightness, eye protection, connection via WiFi, mobile phone APP control, no hub, support Google Assistant, Amazon alexa voice control. Group control, timing, dimmable ... The latest addition supports Apple Siri shortcut commands (users who previously purchased the light bulb only need to update to the latest version of the APP to use the new features)
Smart Light Bulb Details
1. Use APP to control the light (Scan the QR code on the package todownload the free APP) Control from anywhere: use the APP (compatible with Android and iOS) and you can turn your lights on or off anytime and anywhere with your smartphone
2. Time setting Set time: Never come home to a dark house - by using light schedules on the app and be greeted with warm light. The timer function enables smart led light bulb power on and off automatically.
3. Voice control Voice Control: Easy voice control of all smart light bulbs via integration with Amazon Alexa Echo or Google Home Assistant, this includes turn on/off, brightness. Ex, you can say, "Alexa switch my smart light bulbs brightness to 50 percent". No Hub/Bridge Required! Added support for Apple Siri shortcut commands, you can set voice commands to control the light bulb. For example: "Hey Siri, turn off the bedroom light bulb."
4. Dimmable, suitable for any lighting conditions Dimmable: The brightness of the bulb can be adjusted by yourself to suit your mood. it can be adjusted form 30-1550lumens.
5. Remote And Group Control: Keep connecting this wifi smart light bulb with your home network (only supports 2.4GHz Wifi), you can remotely control smart light bulb on your smartphone Simulate when you leave home, there are people in the house. Group control function allows you to control more than one smart light bulb at the same time for scene setting.
Recautions
1. If the first connection to the bulb is unsuccessful, Please confirm that the wifi signal band is 2.4G and as close as possible to the device.Try again.
2. Be sure to turn off the power before inserting or removing the lamp from the lamp holder.
3. Do not remove the lamp immediately after use. Allow the bulb to cool to room temperature before removing it.
4. Can be used outdoors, but make sure that the metal head will not get wet in the rain.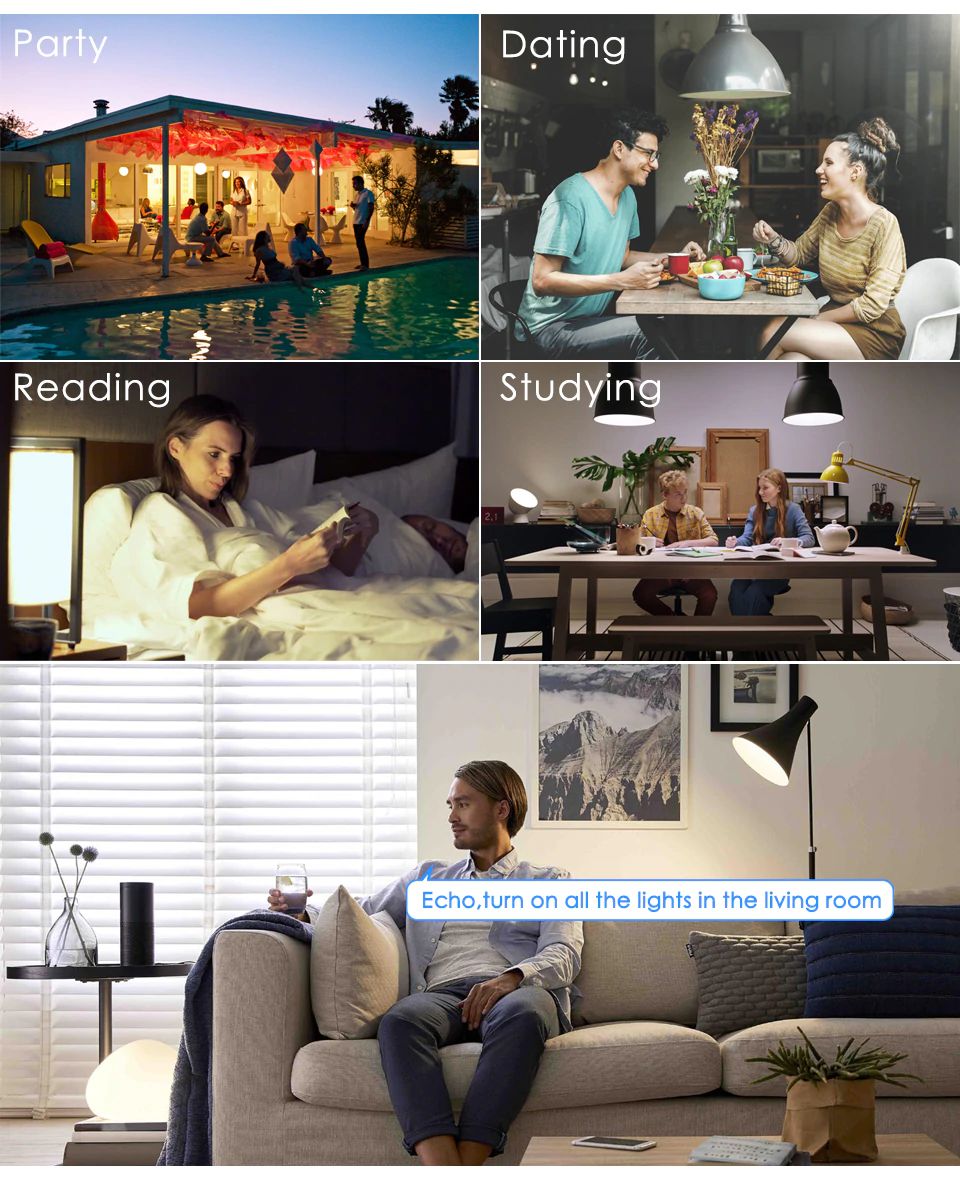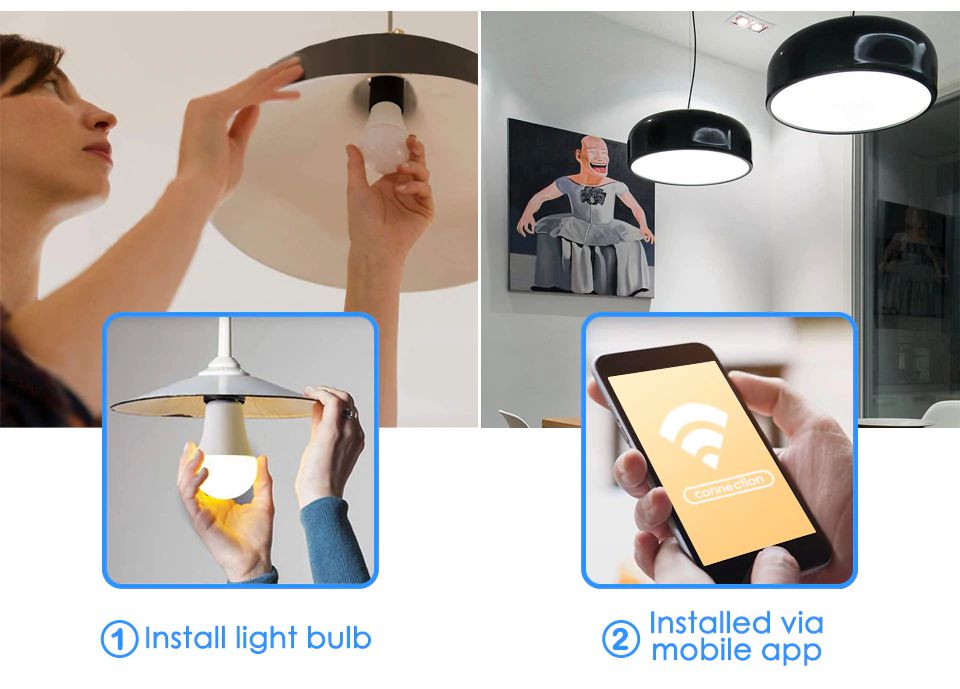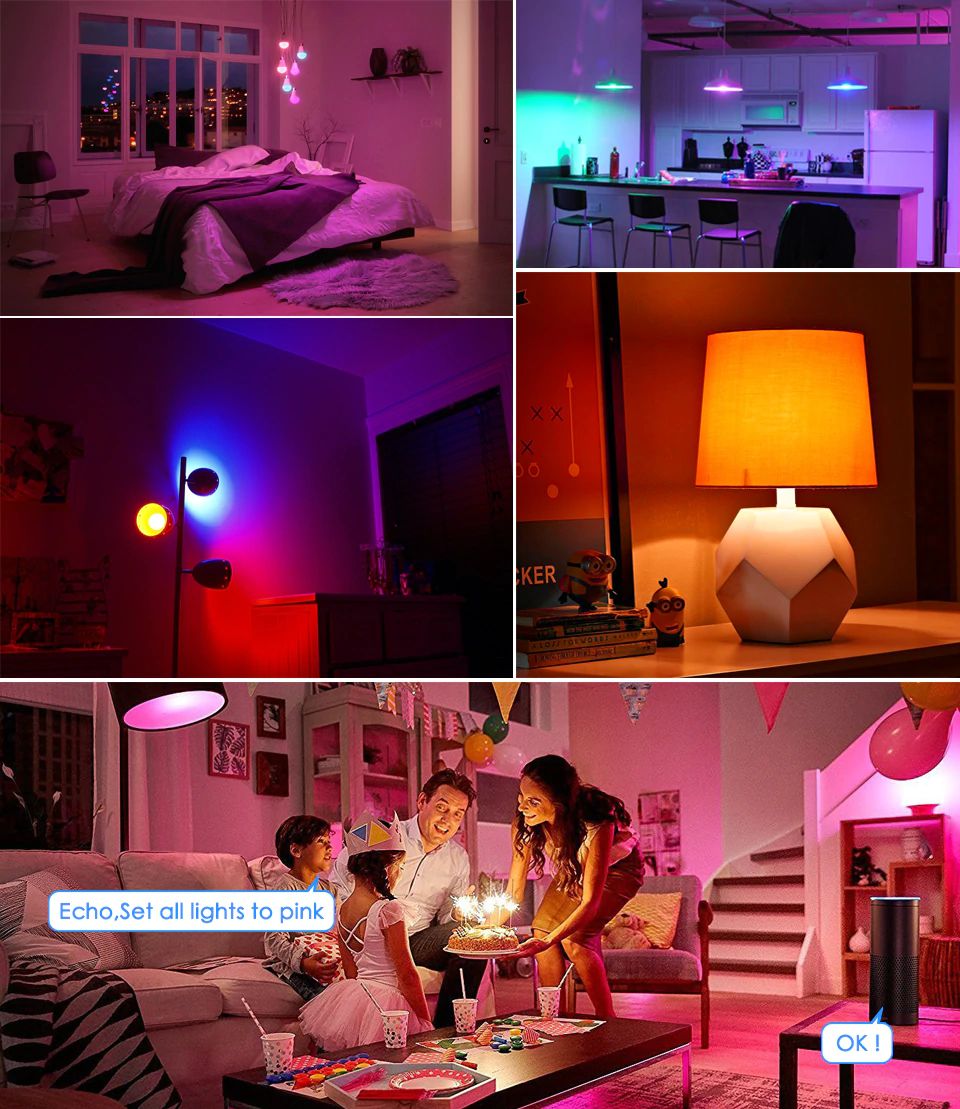 Data sheet
Number
1 PACK
2 PACK
4 PACK
6 PACK
Reviews
No customer reviews for the moment.
You're reviewing "Siri Voice Control 7W RGB Smart Light Bulb"